Deja McClendon: I have always been motivated by the great players that built up the Penn State University program. Mostly Megan Hodge
The new outside hitter of Atom Trefl Sopot tell us about her volleyball career, playing at Penn State and new adventure in Poland. Enjoy!
So first of all I'd like to ask you how your volleyball career has started? And was it always volleyball or were there any other sports too?
Deja McClendon: I started playing volleyball in the middle school. I was playing lots of sports at the time and really only started volleyball because my best friend said I should try out. Little did I know I would fall in love with the sport and the team dynamic. When I was 14 I played on my first travel team and started to really get competitive. By the time I got to my third year of high school I gave up all other sports, specifically tennis (my other favorite sport), to focus on getting a college volleyball scholarship.
Do you have or had a player or athlete you looked up to when growing up? Who does inspire you on and off the court?
I have always been motivated by the great players that built up the Penn State University program. Mostly Megan Hodge, because she has always been a strong force in the same position I play. My parents really inspire me off the court. They are great examples of hard workers.
Did you always think that playing volleyball professionally is exactly what you want to do in life or was there a point when you said "yeah, this is it!"?
I had no idea that pro volleyball was even a true career until my junior year of college and even then I had been so focus on getting a broadcast journalism degree that I really didn't look too far into it. But after my first month playing in the Azerbaijan league I knew I didn't want to do anything else. This is my passion and it's a dream come true to do it for a living.
Could you tell me something about your time at Penn State? How hard (or easy) is the life of an athlete at the University?
Playing for Coach Russ Rose is the toughest thing I have done in my life so far, but it's also the most beneficial. I learned so much about the kind of sacrifice and team work it takes to be successful. It was such a competitive environment and it molded me into a better person and player.
Which subjects did you like and which not?
I majored in broadcast journalism and minored in communications arts and sciences. I really enjoyed talking to people and fining out their stories as well as reporting and sports broadcasting. I was never a fan of math classes which, thankfully, I didn't have to dive to deeply in for my major requirements.
From what I've read you have received a lot of honours during those 4 years and you also won 2 National Championships. How does it feel to be the best in the country?
There are no words to describe how it felt winning the national championship. It is the best moment of my life so far. That kind of success now drives me to keep climbing the ladder. I can't push for an even bigger goal.
What's your best moment or favourite memory from Penn State?
My favorite memory is definitely winning the second national championship. The first moments after we won, laying on the court with my teammates all around me and just looking up at the confetti falling on us.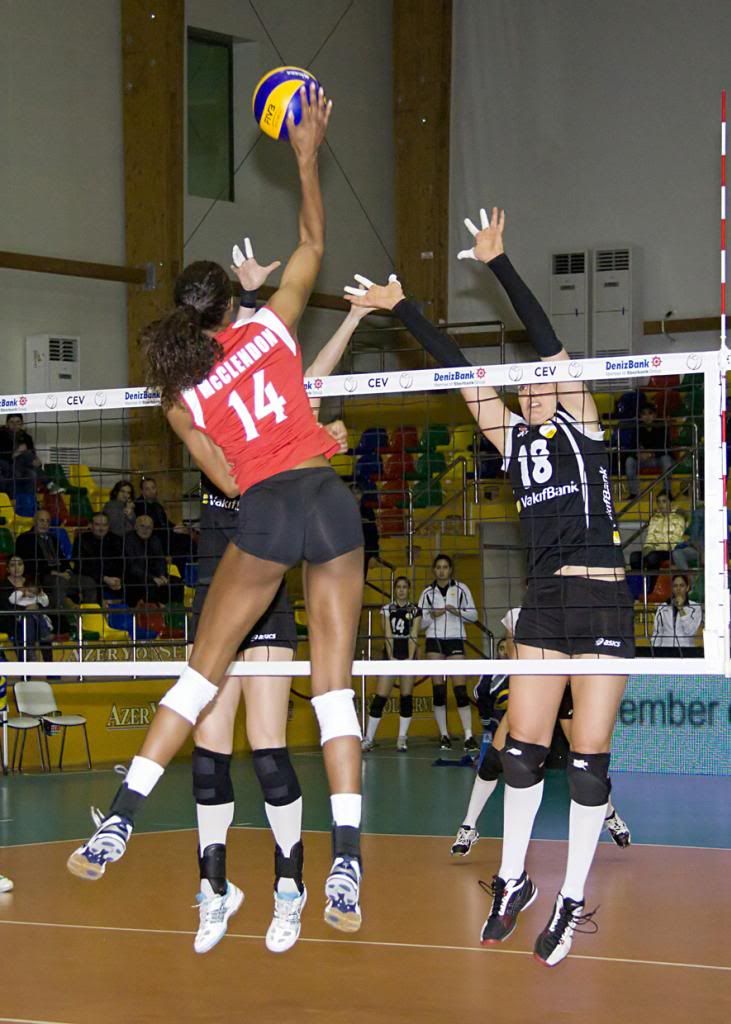 Photo 1. Deja McClendon playing against Vakifbank Istanbul.
After graduating you signed a contract in Azerbaijan, with Igtisadchi Baku. Why did you choose Baku as your first professional team?
I chose Igtisadchi as my first club, because I was the best league and the best team that had an opening for me at that time in the season. It was a great opportunity for me as someone totally new to international volleyball. The competition was great and I got to experience a completely different culture.
How did it feel to make this big step from University to play in such a strong league?
The first match I played was against Vakifbank. I was so overwhelmed and nervous. But after that first match I adjusted and just played my game. I think my coaches from Penn State prepared me to adapt to anything and to work hard. It was tough being so far away from my family and friends, but I met so many new people and had an amazing time.
Tell me something about your decision to move to Poland and sign a contract with Atom Trefl Sopot? What are your expectations about the next season?
I am so excited that I have the opportunity to play for Atom. I feel that under this coach and with these amazing teammates I will be able to learn so much and improve myself further. My expectation is to come in with a good attitude and to help the team in anyway I can.
What do you think are your best assets? What in your opinion can you bring in to the new team?
I think I am quick and get a good high jump. I am also a hard worker and fast learner. I hope to bring my big smile and good work ethic to the team. I like to be competitive and to have fun.
Which song or songs pump you up best before an important match? And what do you like to listen to in general?
I like to listen to a little bit of everything but right now my favorite song to listen to TKO by Justin Timberlake. I am also a huge Beyonce fan.
I've read that you like to paint in your free time. How is that going?
Painting is still a hobby of mine but right now I have put it n hold and have started working on learning new languages. Working on Polish now (smiles).
You probably don't know that yet, but Atom's fans are really friendly and really crazy about their club's players (but in a good way!). So, would you like to maybe pass on some message to them?
I have heard so many great things about the Atom fans. Some have already sent me messages on Facebook and twitter. I am so excited to be a part of such an enthusiastic volleyball family and can't wait to see the faces in the stands.
fot. cev.lu